Fluxus Indian Fluxus Dowsing Stick
Allen Bukoff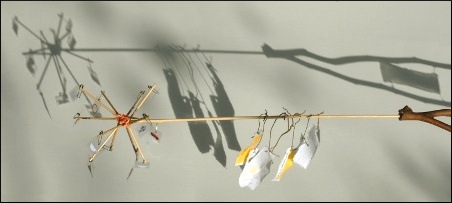 Fluxus Indian Dowsing Stick. Five-feet two-inches long; mixed media. Fluxus Play Set, tree branch, and wooden dowel rod. Wire and cord used to attach items via holes drilled in tree branch, dowel rod, and sticks.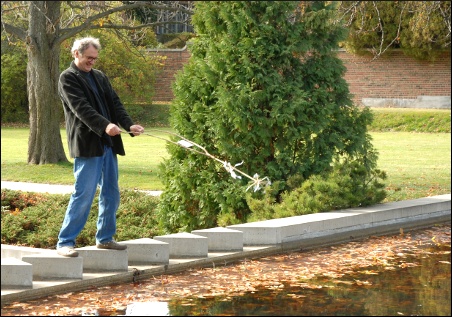 Dowsing for Fluxus energy lines at Cranbrook Academy of Art, Bloomfield Hills, Michigan, November 6, 2010. No Fluxus energy lines detected during this session.
Find more of Allen here:
Allen Bukoff's Empire Recent Work blog Fluxus Midwest