Saint Chicken
& the New Fluxus Milagros
September 2006

front view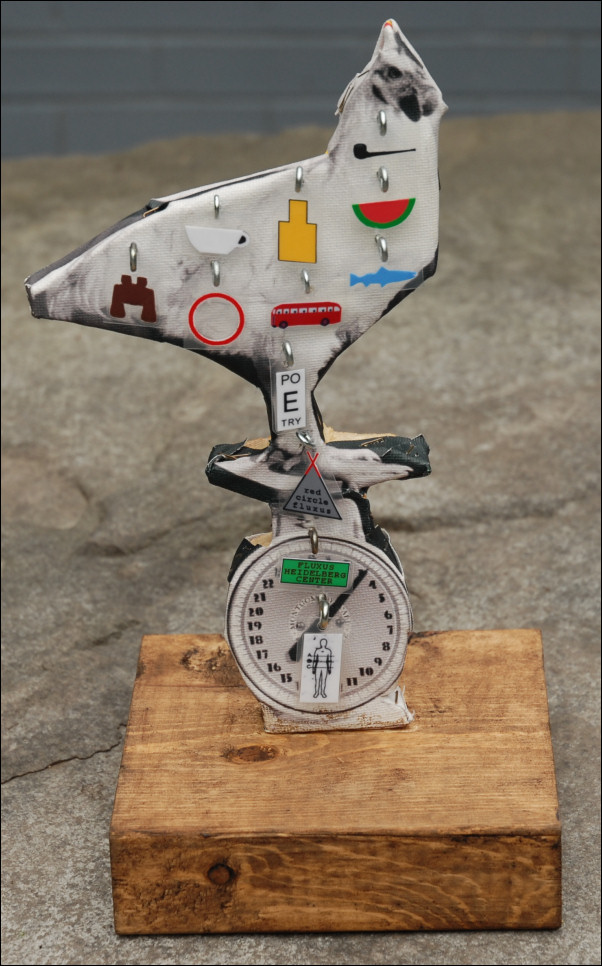 Image first posted on Fluxlist Blog
Mixed-media sculpture. Nine-inch tall wooden board covered with canvas with printed image of chicken standing on a scale--canvas cut, wrapped and stapled to wood. Mounted on 5.5-inch x 5.5-inch x 1.5-inch wooden base stained with juice from walnut shells. Chicken adorned with 12 different laminated New Fluxus Symbols hung on front of chicken with small metal screw eyes.
side view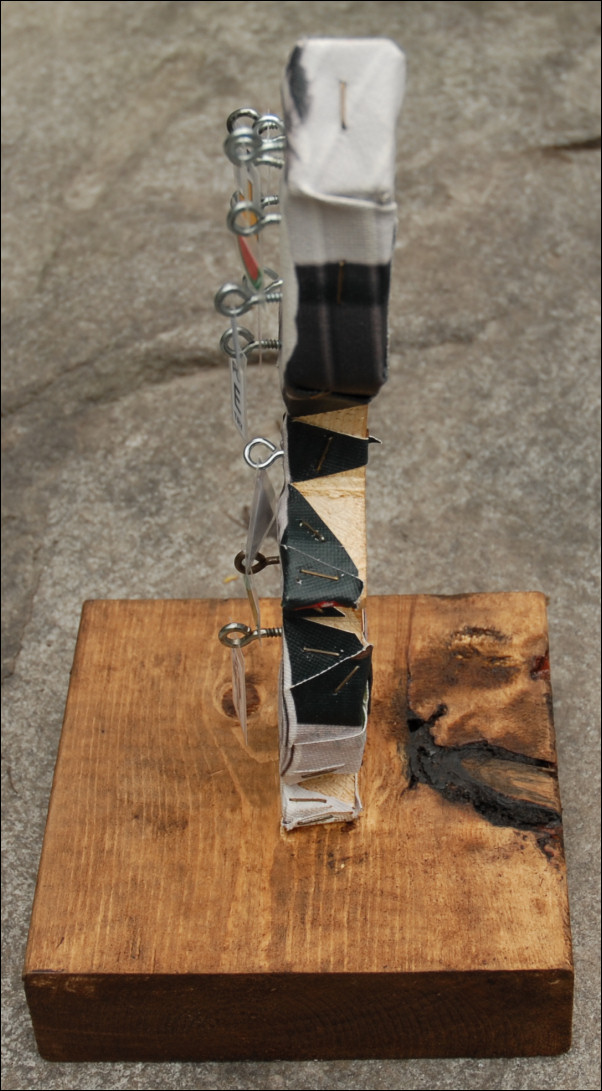 Side view of twelve New Fluxus Symbols printed on paper, laminated and dangling from screw eyes on front of Saint Chicken image.
rear view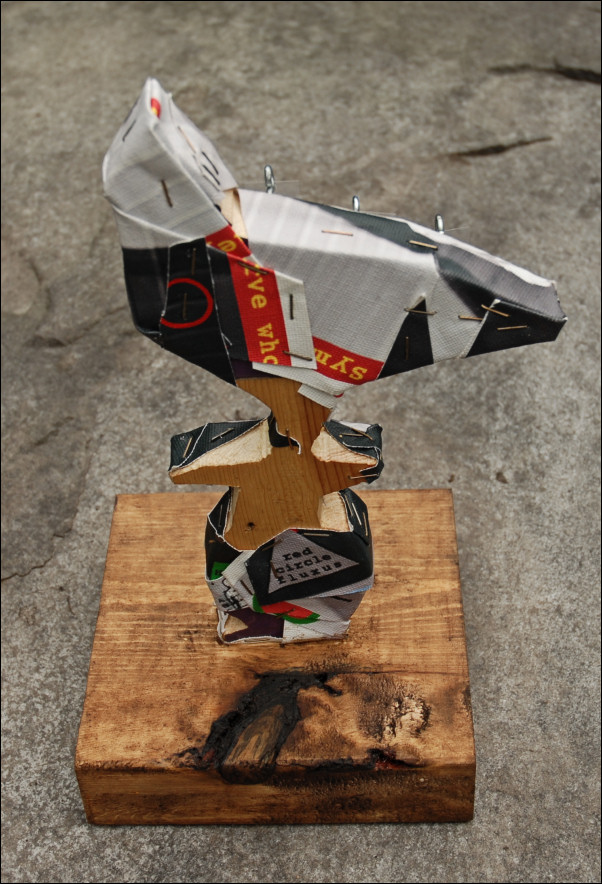 Canvas wrapped and stapled to back of wooden form. Image printed on canvas is image originally posted to Fluxlist Blog (see below).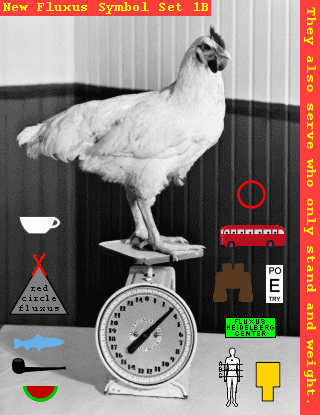 Image originally posted on Fluxlist Blog

This display presented 12 symbols that had appeared in various entries on Fluxlist Blog, then were selected and organized into "New Fluxlist Symbol Set 1B."
overhead view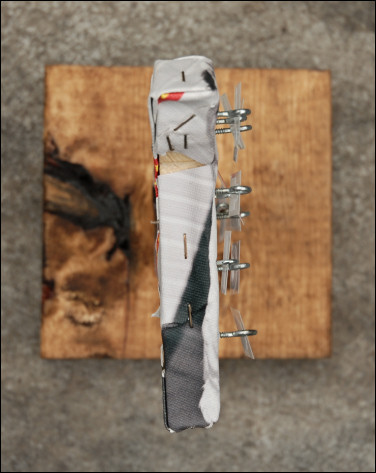 underside view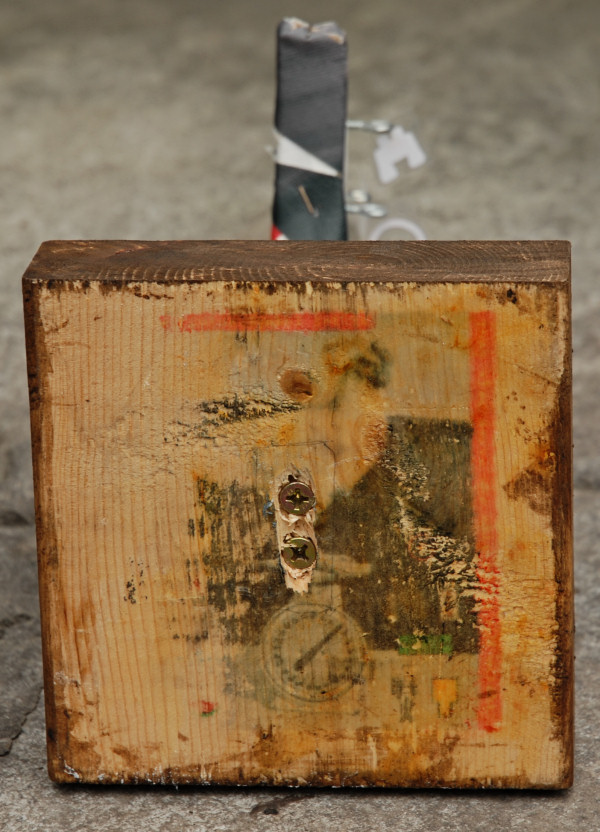 A very faint copy of the original image mysteriously appears on the bottom of the base of the statue.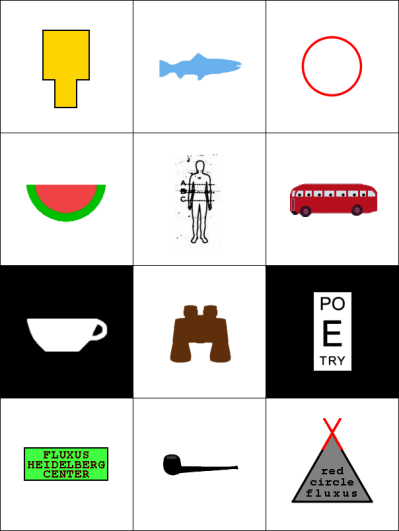 More information about New Fluxus Symbol Set 1B
As milagros each of these 12 symbols represents a different petition by the artist to the Chicken Saint for special favors and considerations. The specific petitions are based on the meaning of the symbols, but remain a secret between the artist/petitioner and the Chicken Saint.
For more information about milagros and their use around the world, go here and here.
Allen Bukoff 2006